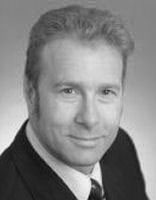 Neil Armitage joined the TMS team in 2007. Neil has many years of strategic marketing experience working client side at Director level in the financial and insurance sectors. Neil has also successfully run his own strategic marketing consultancy business before opting to join forces with Total Marketing Solutions. As well as his experience, he also brings with him a real enthusiasm for helping businesses grow. Neil is a Chartered Marketer and he has recently completed an MBA at Exeter University, where he now also works as a occasional lecturer on the continuous professional development programmes for senior management.

Neil has a strong business services background which compliments the areas of expertise within the existing team. Neil has held Board level responsibility for marketing in large corporate organisations. He has also worked with a wide range of SME's and possesses a well-rounded understanding of all aspects of marketing, both strategic and operational.
Summary Profile
Neil has worked in senior marketing positions for over 11 years, the last two years as Managing Director of Strategic Matters (UK Limited), a strategic marketing consultancy, before joining forces with TMS.
His particular expertise is in developing creative marketing strategy and ensuring implementation at a functional level.
Sample Consultancy Assignments
Exeter University. There have been several projects which have mainly centered around two areas: mentoring of senior management and coaching through a Masters level degree course and secondly marketing and business developmen, where the continuing professional development offer was introduced to a wider business audience.
Global Diagnostics Ltd. This project has been an ongoing strategic partnership development role taking this firm's offer of private medical diagnostic scanning and reporting to GP's and other clinicians. This involved the challenge of working within a public sector NHS with a private sector offer.
Manuplas Ltd. This project is focused on market analysis and planning to develop a 'go to market' strategy for a new technology offering. It involves defining the target audience, developing the communication messages and channel strategy and defining the customer proposition.
Summary of Experience
Neil is a highly-skilled marketing professional who has operated successfully in both consumer and business to business markets. As a consultant, he has particular experience in developing successful communication strategies to build brands, markets and sales. Neil has considerable experience of developing and executing marketing plans both in the UK and in international markets.
Neil also has considerable client-side experience of managing large marketing budgets and large marketing teams. Working both client-side and as a consultant, he has managed and delivered a large number of different marketing communication campaigns using a wide variety of different media and he is experienced in managing a range of creative agencies and related marketing services providers to achieve this. 
Click here to contact Neil.